resonance_magick
1st January 1970
(Resonance) Magick

(Resonance) Magick is based upon quantum entanglement via harmonic resonance:
'you attract mirrors of the vibrations you hold internally'.
See also: Time-Line (Hopping)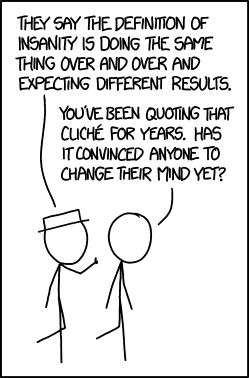 If we choose to believe the cliché, what then is the result?
We are "buying into" a "reality" of disempowerment, which denies our actual spiritual powers as creator god(desse)s, expressed, e.g. in the "biblical" aphorism:
"If thy faith be merely as large as a mustard seed, thou couldst move mountains[, if thou be ready to accept the karma for moving the mountains! -- celeste]".
Therefore, when a repeated pattern of applying focussed attention, onto a committed intention, is failing to manifest for us, we must then ask ourselves:
Is it that i am not focussing my attention well?
Do i need to practice meditation to improve my focus?
Is it that i am not committed in my alleged intention?
Do i have split will on the matter?
Do i have subconscious beliefs contrary to my conscious intent?
Do i believe in negative consequences from successful manifestation?
Manifestation is of the average of the frequencies we hold inside, not just the "thought of the moment lightly contemplated".
In which "reality" am i intending this change?
If it is in my own individual "reality", then i have absolute freedom of will, and every right to manifest whatsoever i prefer.
If, however, i am intending this change into a cocreated shared collective "reality", then my will for that reality may be in conflict with the collective will of the other cocreating entities.
If i am of the light side, then i respect their wills also, and we continue to share our democratic wills expression.
If i am of the dark side, then i do not respect their wills, and i must be ready to accept the karma for forcing my will into the collective "reality", i.e. if it be not of ahimsa.
By setting appropriate boundaries between my individual reality and the collective(s), i can at minimum manifest my intent in my own "reality".
The "expectation of different results" needs to be not that of aversion to present manifestation, but positive alignment with ones own essence, i.e. expecting results contrary to our nature, is not likely to be productive. Our sense of both peaceful calm and joyous enthusiasm are signs of our higher-self truth, and are in alignment with manifestation, wheras our ego-personality-based preferences of outcome which are either fear-based or only self-serving are not going to be empowered to manifest in divine synergy.